PwC The Blockchain Experience
Location:  Amsterdam
Date:  Wednesday, May 30, 2018
The Blockchain Experience | 30 May 2018

PwC Fintech event
Blockchain has the potential to disrupt industries as a whole. The question is not if, but when. Many of us still question though, what is the real deal of the technology behind blockchain? How will blockchain impact current business models and what are the chances? The way to find out is to start experimenting with Blockchain.
Come and experience how our PwC professionals apply blockchain and other disruptive trends at Financial Services clients. We are opening up our Blockchain experience for a limited number of students where you can experience how a blockchain functions.
The Experience
During the Blockchain Experience PwC will show you how blockchain can revolutionize a broad range of industries and the new opportunities the technology offers. Multiple industries are exploring how blockchain can solve their problems, such as government, healthcare, education, energy, entertainment and media, and consumer markets. However, most developments are happening within the financial services industry whereby R3 and B3i are frontrunners.
During the Blockchain Experience you will be a node within a blockchain network. Together you will form a network that creates a shared 'general ledger' of transactions. You will experience how a blockchain is created and learn the basics of this technology.
The Blockchain Experience is an entertaining way to improve your understanding and experiment with the blockchain. You will also experience how our professionals working in the financial services industry apply disruptive trends in their daily work and meet them in an informal way. Want to know more about the Blockchain :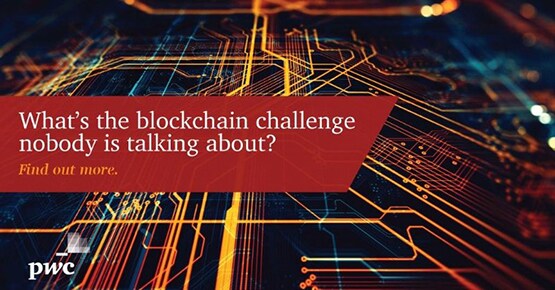 Program in a nutshell:
12:30 - 13:00 Welcome and client case
13:00 - 13:30 What we do
13:30 - 16:30 Blockchain Experience
16:30 - 17:00 Closing and Q&A
17:00 - 18:30 Drinks at the office
Apply now!
Are you interested in blockchain and how it will affect various sectors, including the Financial Sector? Do you want to experience being part of a blockchain network yourself?
Then join us in the Blockchain Experience 30 May, at the PwC office in Amsterdam. Please send your resume to: yourdigitalfuture@nl.pwc.com. The deadline to apply is 22 May 2018.
* This event will be held in Dutch, it's only open to apply if you understand/speak fluently Dutch.